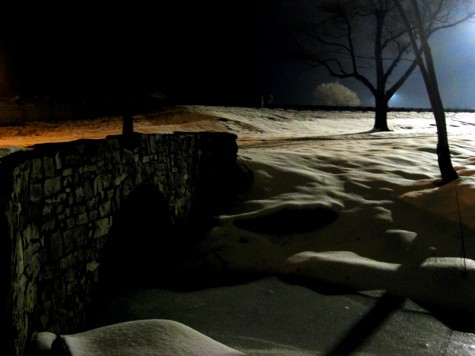 This is the bridge at the north end of the Muskegon Log Booming Company pond on December 21, 2007.
There is a state historical marker on the other side of this pond that makes for very interesting reading. It says that…
Muskegon was the largest center of lumbering on Lower Michigan's west coast. From the 1850s to the 1890s an immense amount of timber was floated to this port down the Muskegon River and its tributaries.

In 1864 the Muskegon Booming Company was formed to sort the logs and raft them to the mills. Here at the upper end of Muskegon Lake was the great storage boom where the logs, each identified by its owner's log mark, were sorted into pens as fast as they floated in. They were then chained together into rafts which were towed to the mills by the company's tugboats.

In thirty years the company delivered over ten billion board feet of logs.