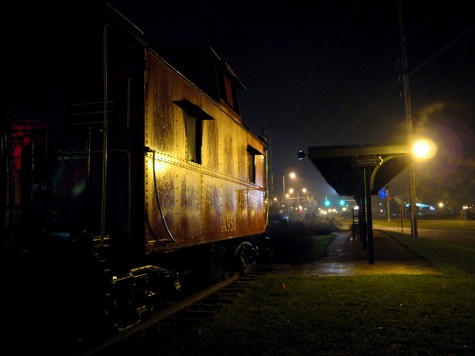 Behind the train depot in downtown Muskegon on Christmas morning in 2006.
Muskegon Union Station was built by Chicago & West Michigan and the Muskegon, Grand Rapids & Indiana in 1895. C & WM became part of Pere Marquette. Muskegon, GR & I followed its parent into the Pennsylvania.

The depot remained in service as a passenger station until 1970, when Amtrak took over passenger train service on the C&O, and the Muskegon-Holland train was discontinued.