The White Lake Jump and Click Your Heels Tournament proved to be a huge success this past Saturday. The contest is a longstanding tradition in the area, which has played host to the event for many years.
To those unfamiliar with the "click-off", as it is called among competition veterans, the rules are no more (and no less) complicated than those for stone-skipping or leap-frogging, both of which are often played in conjunction with the Jump/Click.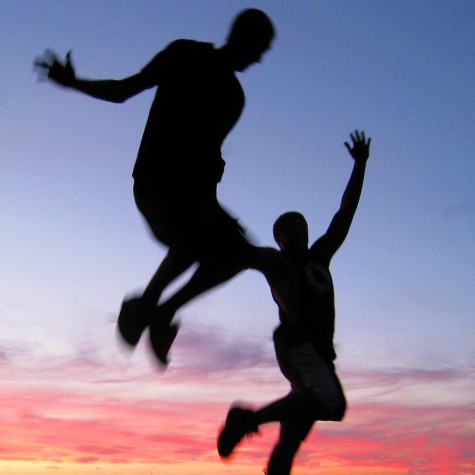 In Jump and Click Your Heels participants leap to a height sufficient to allow the clicking together of their heels before the gravity of the situation ends each round of play. Points are then self-awarded for any number of factors, including vertical lift, volume of "click", and, especially, aesthetic form.
It is understood that some area residents missed this weekend's tournament. Understandable in that it was (as always) both unscheduled and spontaneous. For those wishing to attend or contend the next bout, another lovely Michigan weekend is only a few days away.