This is the fiddle tune Julianne Johnson played on the fretless banjo. This version of the wonderful old tune comes from the playing of Bruce and Becca Ling.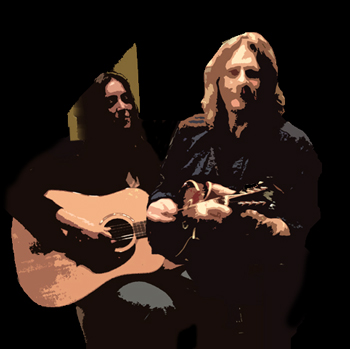 Bruce, Becca and their band, Hawks and Owls are one of the best traditional music organizations in west Michigan. They have been playing great music for over sixteen years and always put on a great show - so get out there and support the music!
More Hawks and Owls history from their site...
It was the fall of 97, and in came an unexpected phone call from a man I didn't know. The unfamiliar voice said, "the Kalamazoo Folklife Organization is having their annual fundraiser, would you like to bring your band down and participate?" "Of course," said I, even though I didn't have a band, or was playing regularly with one at the time.

"Bruce, what's the name of your band?," was the next question, and my immediate improvised response was "Hawks & Owls", a way of honoring the many Birds of Prey that have crossed my path since I was a child. I had always been the kid everyone brought the injured wild things to, and had spent a few years volunteering in the hospital at Blandford Nature Center, focusing on the care and healing of Raptors.

The line-up for that first show was Bill VanVugt on guitar, Andy Urqart on bass, and me on fiddle, mandolin, and guitar. We played an hour set of Bluegrass, Irish, Appalachian, and Country Blues, the crowd went wild, and a band was born.