One of the best banjo tunes ever. Ducks In The Pond is weirdly unique (as well as uniquely weird) in that it has not a single note that makes it either major or minor. It could be that these ducks have a serious problem with commitment.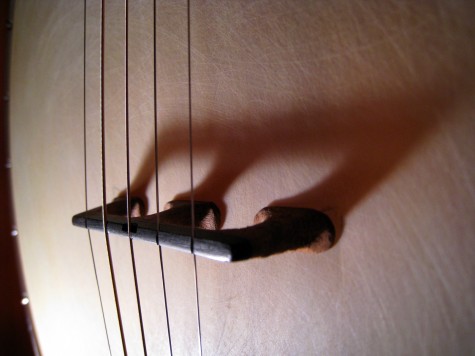 This version comes from the playing of Tommy Thompson, one of my banjo idols. He recorded it as a duet with fiddler Alan Jabbour on the album, Sandy's Fancy. This 1981 record, which featured the tunes of Henry Reed, is wonderful. If you can find a copy, snatch it up. It is well worth the search.
Nick Kroes, Banjo tuned to dADGA
Download "Ducks in the Pond"
Download the tablature of "Ducks in the Pond"