Chris decided that this morning would be a perfect time to explore the southwestern shore of Duck Lake. Her instincts couldn't have been better.
As we turned the corner from Duck Lake Road onto Scenic, the sun finally made it's first appearance of the day and made up for sleeping in by putting on quite a show for us.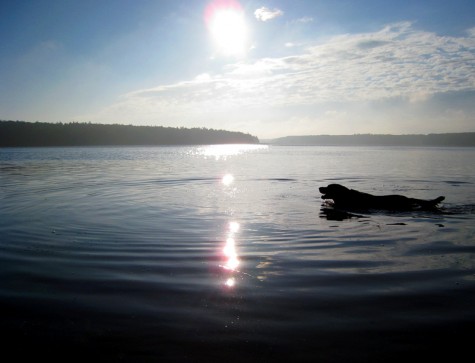 When Chris finished her swim, we headed down some seemingly impassable trails that she insisted were otherwise, we came upon these Dwarf Irises (Iris lacustris Nitt).
We understand that these are endangered. This makes sense having never run across them before – and not finding many this morning either.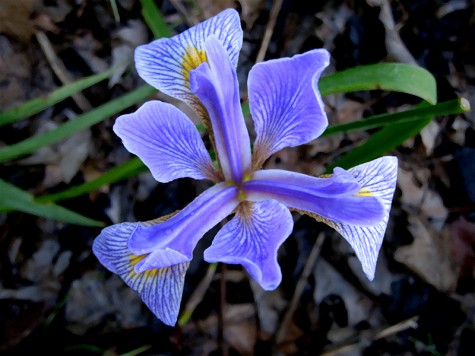 According to "Michigan wildflowers in color" by Harry C. Lund, these are found almost exclusively on the sandy or gravelly shores of Lake Michigan or Huron and the boggy areas adjacent. He list it as "a threatened species do not disturb".